Se on hienoa, että sen kerran kun olisi aikaa päivitellä blogia, päättää blogger alkaa kettuilemaan. Eli yritin tuossa jonkun kerran uutta postausta naputella, mutta kuvien lisääminen ei jostain syystä onnistunut. Ja kynsipostausta on aika paha tehdä ilman kuvia.
Mutta asiaan! Mainitsin tuossa jokunen aika sitten, että kynnet pitäisi laittaa kuntoon tulevaa pelisessiota varten. Sain sitten idean tehdä kynnetkin aiheeseen liittyen! Värimaailma oli siis synkkä ja tulinen.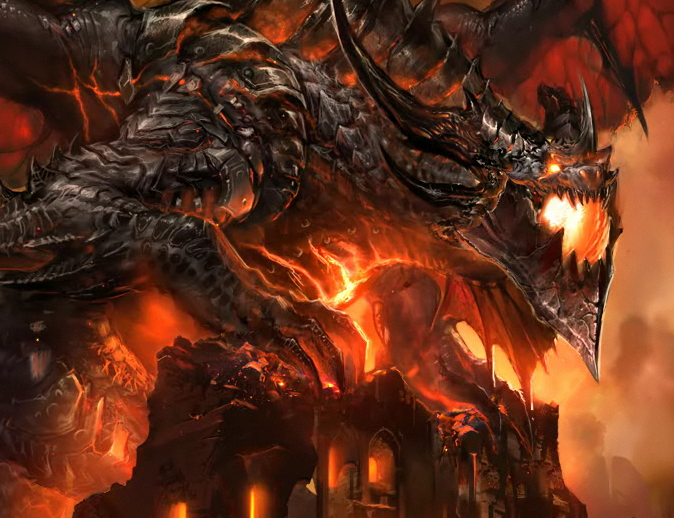 Yllä oleva kuva on se "perusidea", joskin omaan mieleen syntyvä idea päätyi vielä hieman tummemmaksi.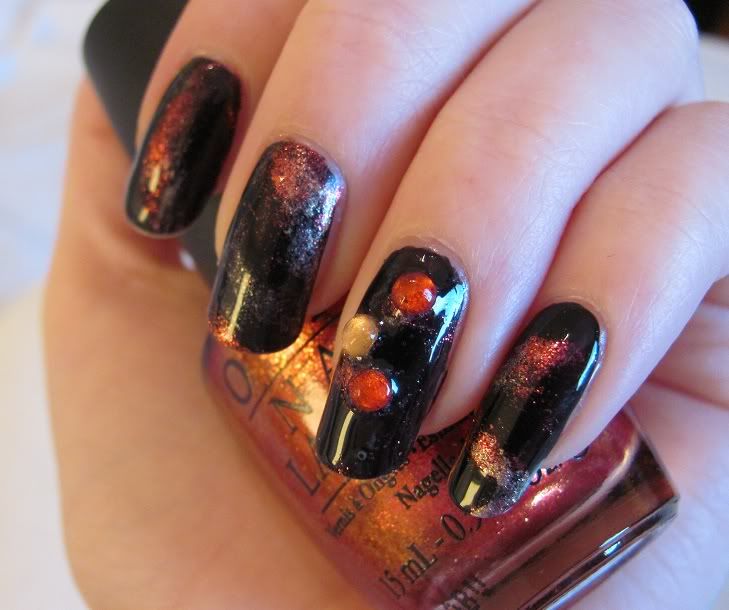 ELF Black + OPI The Show Must Go On + MNY 445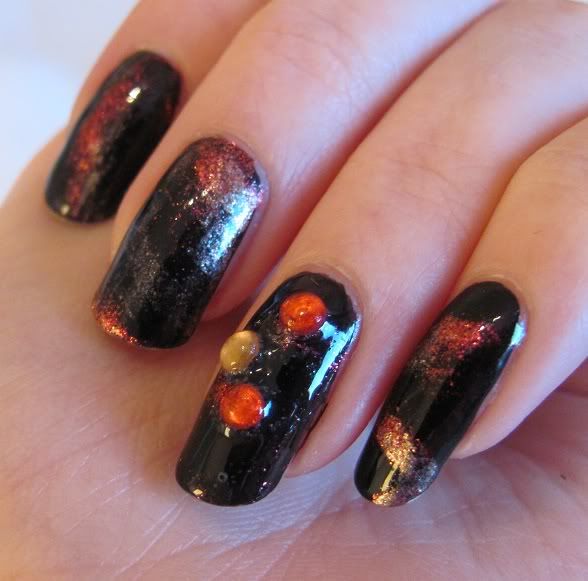 Koko kynnellä kaksi kerrosta ELF:in mustaa, päälle töpötelty sienellä hyvin summittaisesti kultaa ja punaista - MNY:n 445 ja OPI:n The Show Must Go On. Nimettömässä kaksi punaista ja yksi kellertävä strassi.
Näillä sitten mentiin viikon verran, kesti jopa yllättävän hyvin - ainoastaan pientä kärkikulumaa ehti tulla. Joskin eihän siinä paljoa muuta kuluttavaa tehty, kun näppäimistön nakuttamista!
Ilkeän näköisen lohikäärmeen (Deathwing) kuva napattu
täältä
.