Monta päivää vietin nakukynsillä, mutta sitten postilaatikosta tipahti yksi monta viikkoa sitten eBaysta ostamani lakka, ja sitä oli ihan pakko päästä kokeilemaan heti!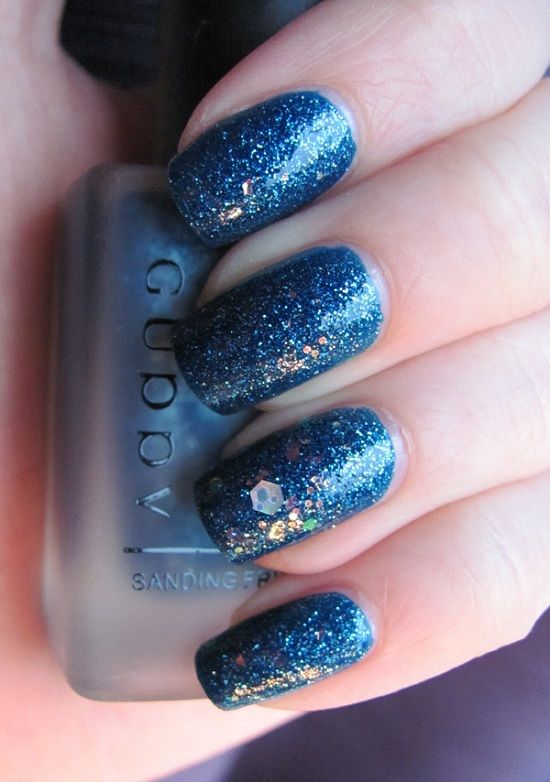 Rakastuin kyllä ihan totaalisesti! Lakka on U-P-E-A! Lisäksi se oli helppo levittää, peitti kahdella kerroksella ja kuivui nopeasti. Ja tuo pullo on ehkä tyylikkäin kynsilakkapullo, mitä mun valikoimasta löytyy - ihan tajuttoman hieno sekin! Ainoa miinus tulee hajusta - tämä on ilmeisesti joku never-heard merkki Aasiasta, enkä tiedä mitä myrkkyjä tämä sisältää, mutta haju on tosiaan erittäin voimakas ja se kesti kynsillä puolisen päivää.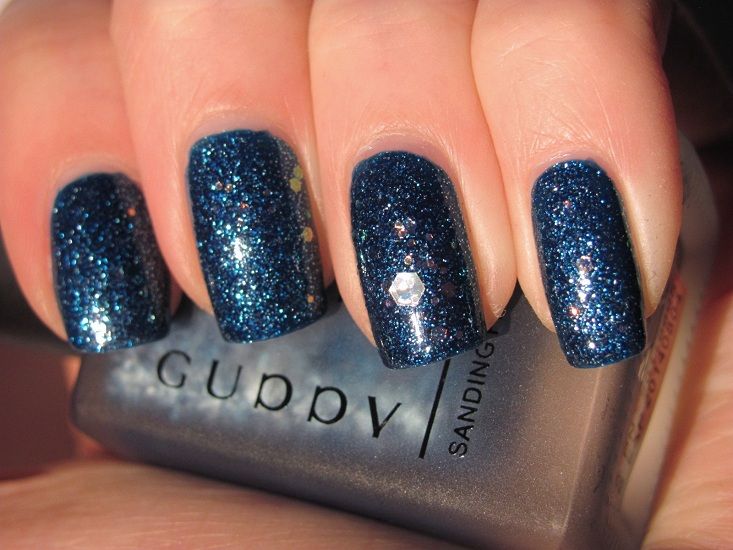 Lakka on merkiltään Guppy ja sävy numero 14. Tämä lakkahan kuivuu mataksi, mutta minä halusin lisätä vähän jotain pientä kivaa, ja päädyin lisäämään tämän päälle kerroksen NeedMe -merkin lakkaa numero 59. Viimeiseksi Cesarsin pikakuivattava kunnon kiiltoa tuomaan ja ei tähän sitten muuta tarvittukaan! Ihan totaalinen WAU! Omasta mielestäni tämä lakka näyttää vielä paremmalta kiiltävänä kuin mattana. Eikä taas näytä yhtä hyvältä kuvissa kuin luonnossa, mutta saa näistä edes idean siitä, miltä tämä kaunokainen näyttää :)
This blue beauty is number 14 from Guppy. I bought it from eBay and totally fell in love with it! It looks amazing, dries fast, is easy to apply and is opaque after 2 coats. The only bad thing is that it smells terrible and the smell lasts quite long but I can survive that!

I added one coat of number 59 from NeedMe and a topcoat - no decorations needed when the polish is so gorgeous! Oh and by the way - the polish dries matte but I think it looks even better with a shiny finish~