Minä en tähän mennessä ole millään lämmennyt crackle lakoille, mutta kun näin Neglelakkmani -blogissa
nämä
ihanuudet, oli mun ihan pakko lähteä metsästämään niitä. Ja ihan tosissaan saikin metsästää - vasta keskustan syrjäisimmän kauppakeskuksen Lindexistä löytyi muutama kappale kutakin väriä! Halusin itselleni ehdottomasti nuo hieman erikoisemmat sinisen ja vaaleanpunaisen glitteri-ihanuudet
(ja samalla mukaan lähti ne kaksi muutakin väriä kilpailupalkinnoiksi~)
.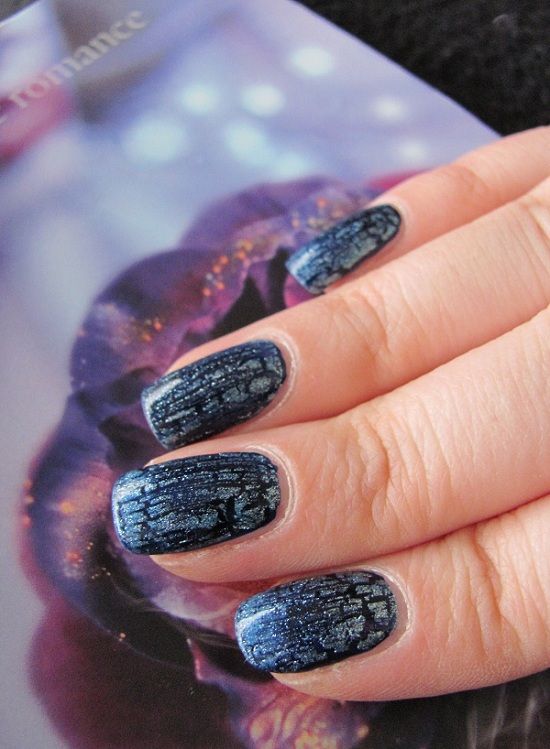 Niitähän piti päästä heti kokeilemaan, vaikka aikaa ei oikein löytynytkään. Tässä malliesimerkki pikaisesta kymmenen minuutin aamulakkauksesta. Alle Sally Hansenin Blazing Blue
(joka muuten alkaa loppua, iik - mun suosikkisininen, äkkiä uusi pullo jostain!)
, kärkiin kevyesti jotain vaaleanpaa sinistä lakkaa ja päälle tuo sininen glittercrackle nimeltään Mad Blue
(joka ei mielestäni ole yhtään hullu)
. Ja voi että se on nätti! Ihana, kaunis crackle! Tähän rakastuin!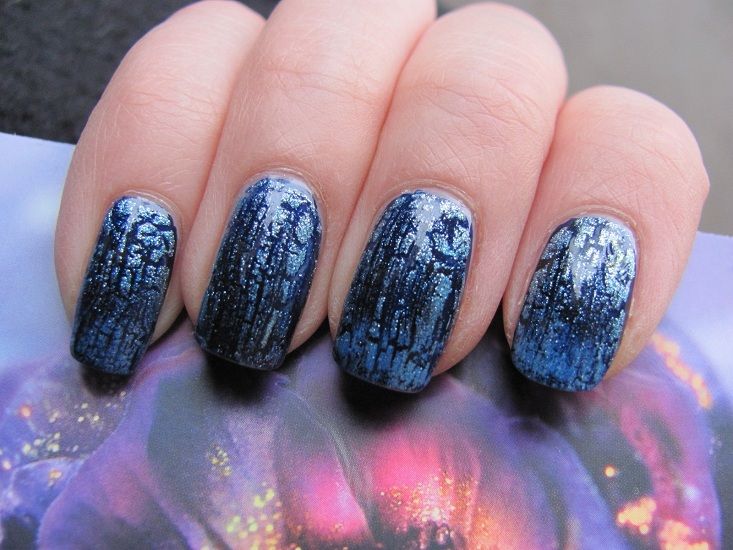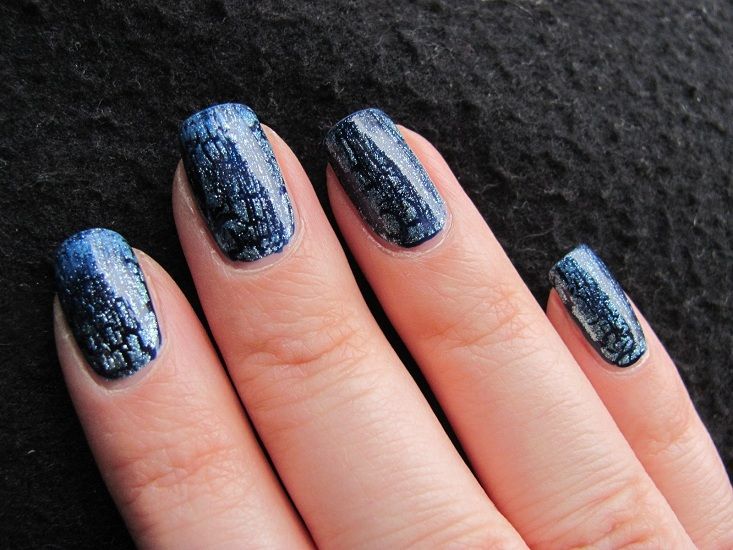 So far I haven't really gotten along with crackle polishes. Still - when I saw these in Neglelakkmani -blog I just had to get them - and of course test them right away as soon as I had gotten them to myself

(even though I didn't really have time to do a proper mani..)

.
So this one is a quick 10min mani I did before work one morning. I started with Sally Hansen's Blazing Blue and sponged some lighter blue polish to the tips. Then I added the blue glittercrackle called Mad Blue

(I don't think it's very mad though)

. And it's so pretty! I fell totally in love with this one!