Sain vihdoinkin aikaiseksi testata kiekolle Suomesta ostamiani Flormarin lakkoja, ja niistä parista tuli heti se "pakko saada kynsille nyt heti" -fiilis. Eli varsin hyviä ostoksia ainakin osa noista!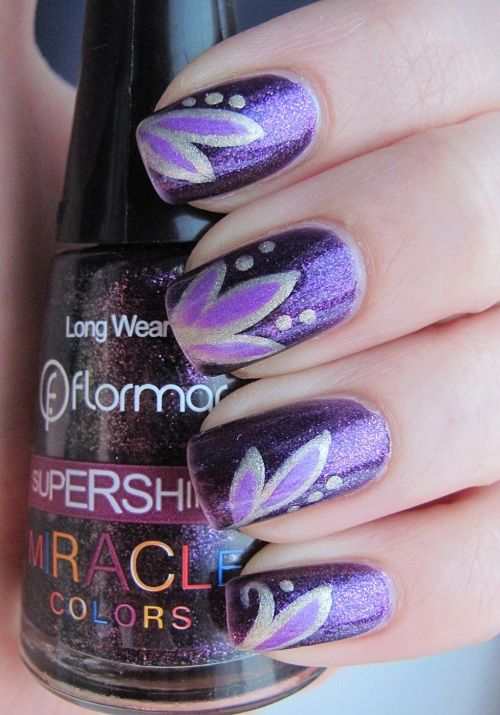 Ensimmäisenä käyttöön pääsi U09
(ainakin väittäisin sen olevan U09 - nuo lakat vaan on pullossa niin saman näköisiä, että piti aika kauan tiirata, mikä näistä oli se violetein...)
. Tämä oli ihana, kaunis lakka ja tosi mukava käyttää. Ei mitään valitettavaa levittyvyydessä ja peittoon riitti kaksi kerrosta. Ja nätti ku mikä!
Koristeluun nappasin käyttöön taas Art Club linerini ja tällä kertaa luottosävyni Titania Gold sai kaverikseen Orchistran. Tykkäsin kovasti tästä väriyhdistelmästä ja se sopi kuin nenä päähän tuon pohjalakan kanssa.
I finally got to swatch my Flormar polishes to the wheel and I liked some of them so much that I had to get to use them on my nails asap! I decided to go with U09 first - it's just so pretty! For decorations I used my Art Club liners in Titania Gold and Orchista. The color combination was great and fit really well with the colour of U09!