Vihdoinkin nyt tämä kauan sitten luvattu koristelu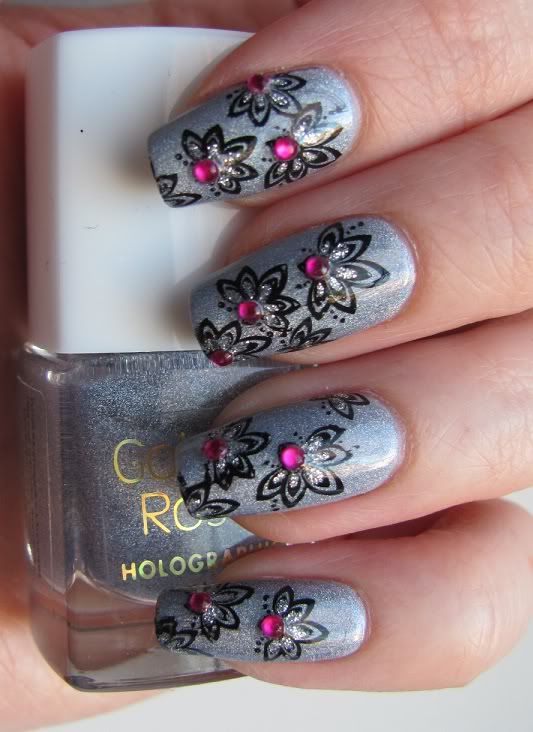 Pohjana siis Golden Rose Holographic 107 ja leimailut Konadin mustalla laatasta m54. Kuvioihin lisäsin Kissin hopeaglitter nail art lakkaa ja pinkkejä strasseja. Tykkään tästä kuviosta kovasti, ja pinkin ja mustan yhdistelmä vaan toimii aina :3
P.S. Kurkkaa myös tämän päivän aiempi postaus.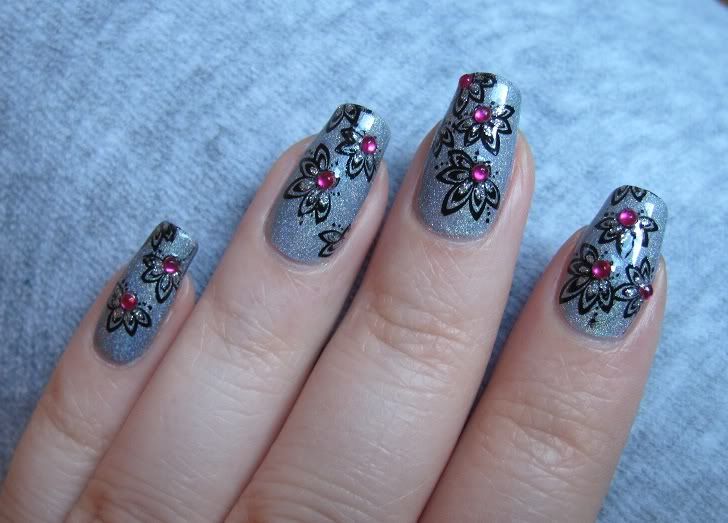 Here we go - the mani I promised to show you a while ago!
The base is Golden Rose Holographic 107. Stamping is made with Konad's special black polish from the m54 -plate. I added some silver glitter nail art polish (Kiss) and bright pink rhinestones.
I really like this stamping image and the combination of black and pink is a big favourite of mine :3
P.S. Check today's earlier post too.