Tykkään kovasti mattalakkauksista, mutta tuo oma mattapäällyslakka tuntuu unohtuvan laatikon perälle ihan liian usein. Nyt sain sen taas kaivettua esiin ja tällä kertaa matta yhdistyi blingin kanssa.
ELF Black + Golden Goddess + Mavala Matt Top Coat


Pohjana mustat liukuvärjäykset, jonka päällä kultaiset glitterkuorrutukset. Toimi yllättävän kivasti tuon mattapäällysen kanssa.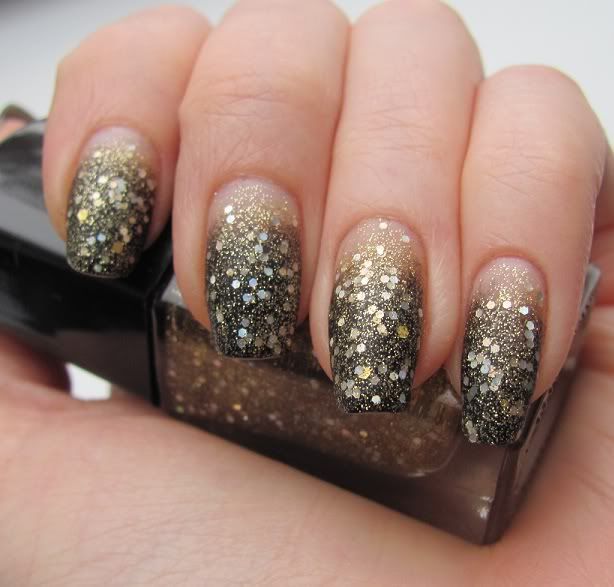 This time I decided to combine matte with some bling. The base is sponged with black and covered with golden glitter. Worked surprisingly nicely with the matte top coat!