Nämä kynnet tein Suomessa ollessa, eli lähinnä sellaista lakkojen testausta. Eikä tämä yhdistelmä ollut kyllä yhtään mieleinen! :D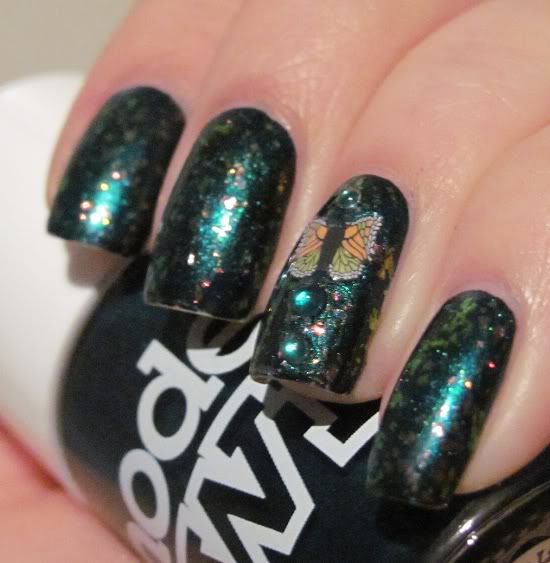 Pohjalla Wet n Wildin Black Creme, jonka päälle laitoin Models Ownin Peacock Greenin (kun olin laiska, enkä jaksanut kerrostaa PG:ta niin paljoa, kuin se olisi vaatinut - laiskuudesta taas kärsittiin). Mustan päällä PG näyttikin sitten tosi vihreältä - ja minä en vain tykkää vihreästä kovin kamalasti. Testaamisen vuoksi päällimäiseksi vielä L'orealin flakies Rock On Crystal ja nimettömään väreihin sopiva perhosfimo ja vihreitä strasseja.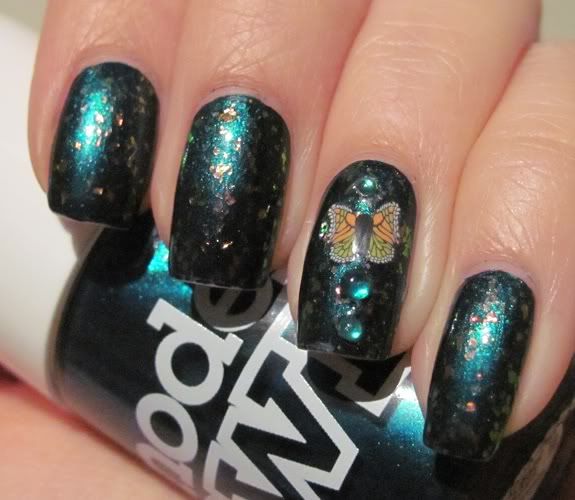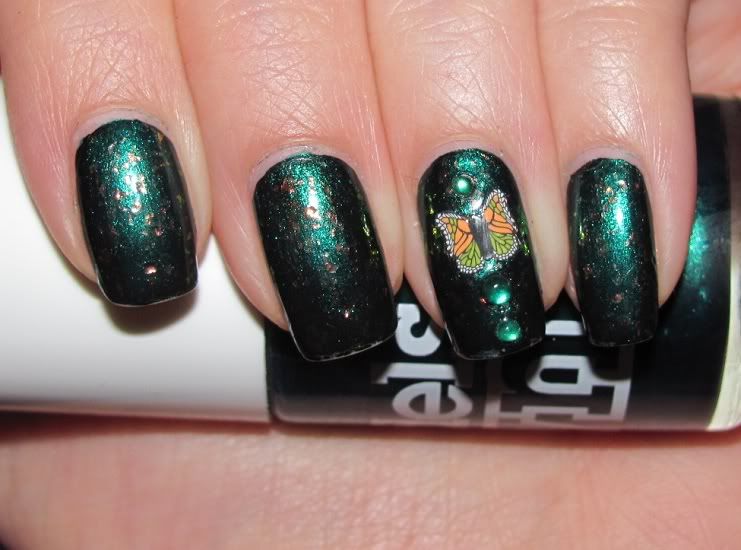 Salaman kanssa // With flash.
I wanted to test some of my new polishes while I was in Finland and ended up layering Models Own Peacock Green on top of Wet n Wild Black Creme. This made PG look very
green
and I'm not a huge fan of green.. I added L'oreal's Rock On Crystal -flakies on top and decorated the ring finger with a butterfly fimo on fitting colours and green rhinestones.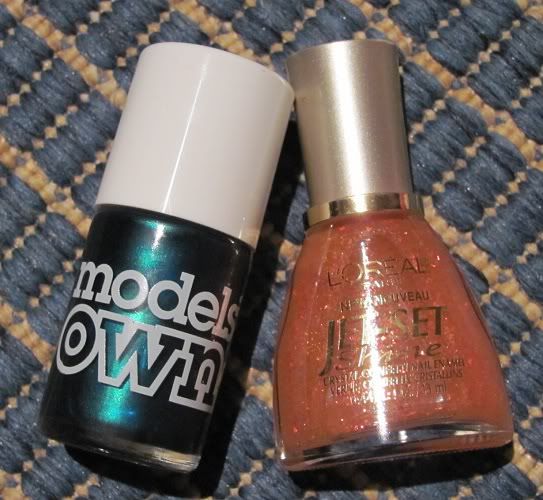 Models Own Peacock Green and L'oreal Rock On Crystal