Kynnet alkaa olla jostain syystä taas ihan kamalassa kunnossa, joten asetin kynsilleni nyt hetkeksi glitterkiellon :( Ja samalla myös muille hankalasti poistettaville koristuksille hieman rajoitusta (tosin jos teen kynsiä lakkauskilpailuihin niin sitten rajoituksista saa vähän lipsua..). Tuleepahan tässä nyt ehkä käytettyä sellaisiakin koristelumenetelmiä, joita muuten olen taas käyttänyt vähemmän!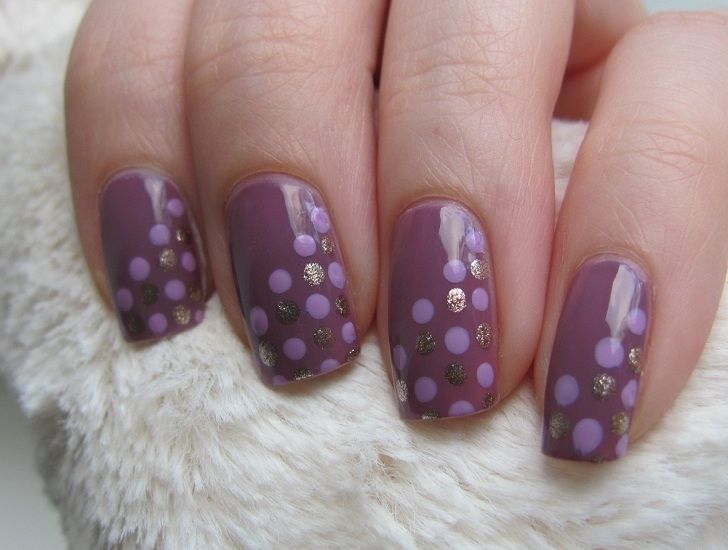 Näillä "rajoituksilla" kaivoin siis eilen illalla dotting toolit esiin. Halusin myös testata jotain uutta ja testaamatonta lakkaa, ja Color Clubin Uptown Girl tuntui tämänhetkiseen olotilaan mieleiseltä. Ja ihana lakka se olikin - peittävä kahdella kerroksella ja tosi kiva, syksyinen väri. Levittyvyys oli "perus creme", eli vähän tökkii, mutta päällyslakalla ne pienet epätasaisuudet sitten tasoittuu.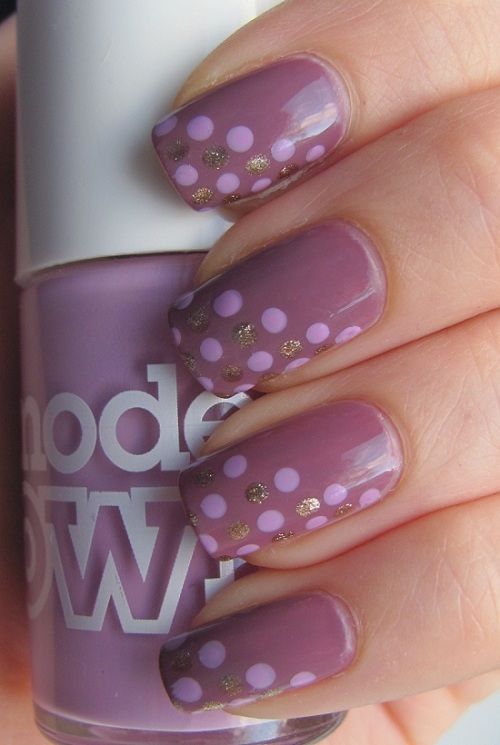 UG:lle kaveriksi löytyi Models Ownin Lilac Dream
(tätä lakkaa käytän muuten ihan kamalan usein :o)
ja Champagne, joita tosiaan käyttelin dotting toolin kanssa.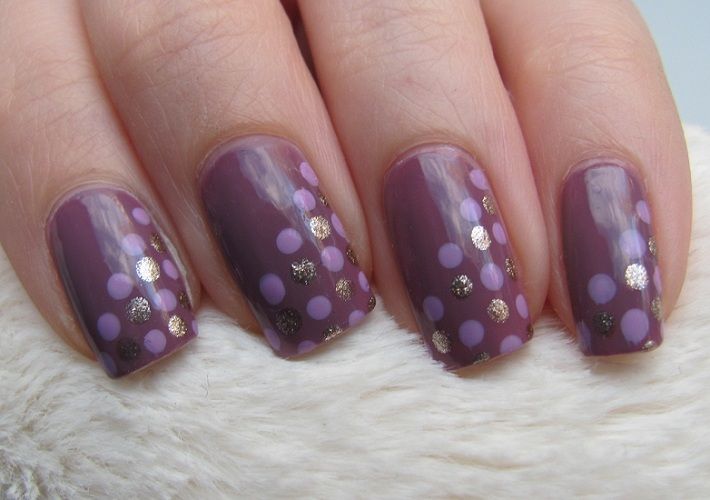 My nails are in a really bad condition again so I set myself a glitter ban for a while. I'm also going to limit the usage of other hard-to-remove decorations for a bit. But atleast I'm "forced" to use some decorating styles I use less often now! So here I go with my dotting tool!
The base is Color Club Uptown Girl and my pretty little dots are Models Own's Lilac Dream and Champagne.