Idea banaanisuklaakynsistä on pyörinyt mielessä jo pitkään. Meillä mies on ihan hulluna ko. yhdistelmään ruokapuolella, ja viimeaikojen leipomusten myötä ajattelin, että pakko ne kynnetkin on vihdoin toteuttaa.
ELF Smoky Brown + Depend 210
Right hand...
ELFin Smoky Brown on ihan täydellinen suklaanruskea. Ja viime viikonloppuna Kicksistä alennuslaatikosta löytynyt Dependin 210on ihan täydellinen banaaninkeltainen! Smoky Brownia 2 kerrosta, 210:aa kolme kerrosta. Lisäksi
Dazzling Nailsilta
ostamiani banaanifimoja. Nämä kynnet oli aika herkut! :3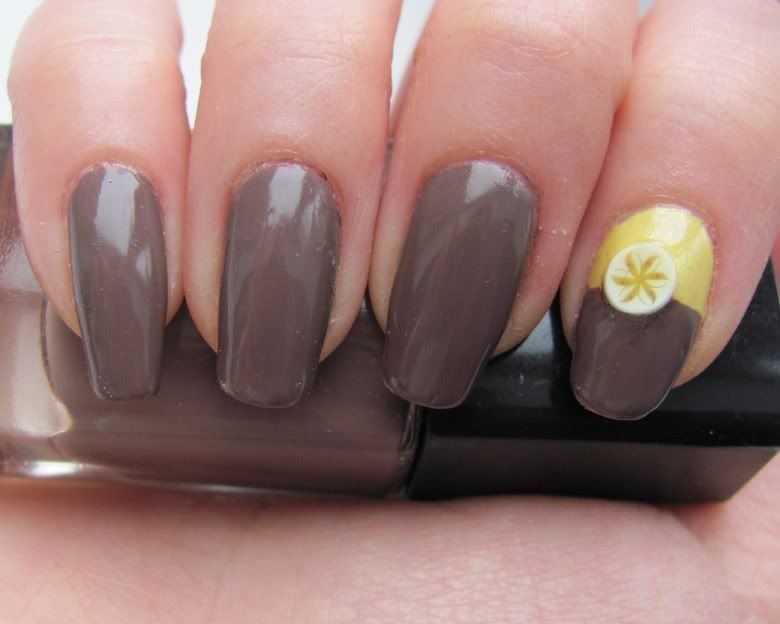 ..and left hand.
These delicious banana-chocolate nails had been on my mind for a while and now I finally had to do them! The chocolate is ELF Smoky Brown (2 coats) and banana is Depend 210 (3 coats). Added some banana fimos on top and done! With these nails I ate some awesome (and selfmade) banana-chocolate cake!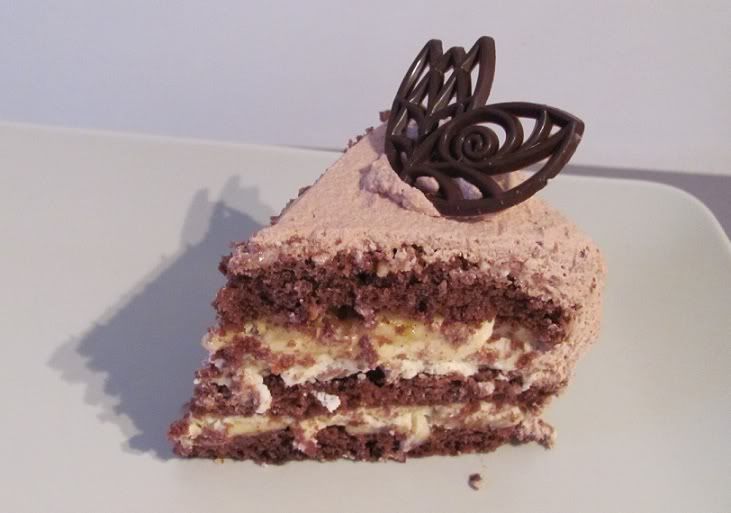 nomnomnomnom :3