Glitteriä, pastellivärejä ja pikkukissoja. Enpä tässä taas mitään paljoa söpömpää keksinyt, kun aloin tekemään itselleni kynsiä matkustuspäiville. Innostuin kovasti ELFin Glitter Glamista
edellisen
lakkauksen yhteydessä ja sitä oli ihan pakko päästä testaamaan heti uudestaan. Kerrankin oli selkeä visio kynsistä jo edellisenä päivänä - ja lopputulos oli kyllä varmaan vielä kivempi, kuin mitä olin alunperin ajatellut!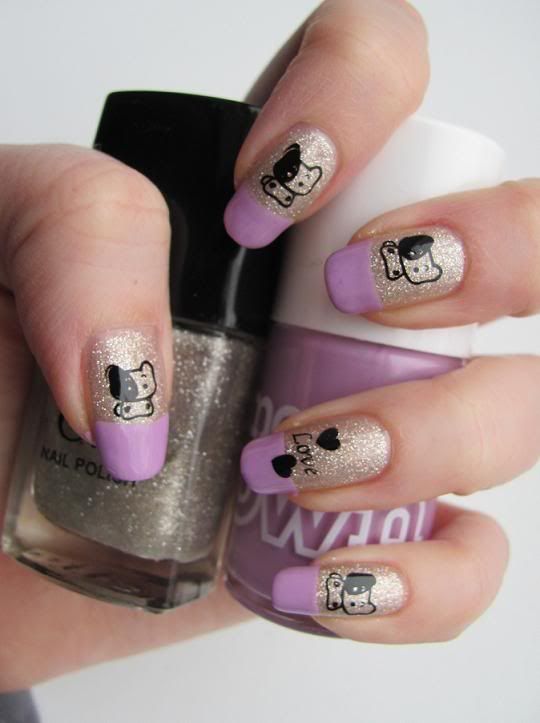 ELF Glitter Glam + Models Own Lilac Dream
Nämä oli kyllä sellaiset rakkauskynnet, että oksat pois! Tykkäsin ihan hulluna, ja Glitter Glam on ihan mahtava!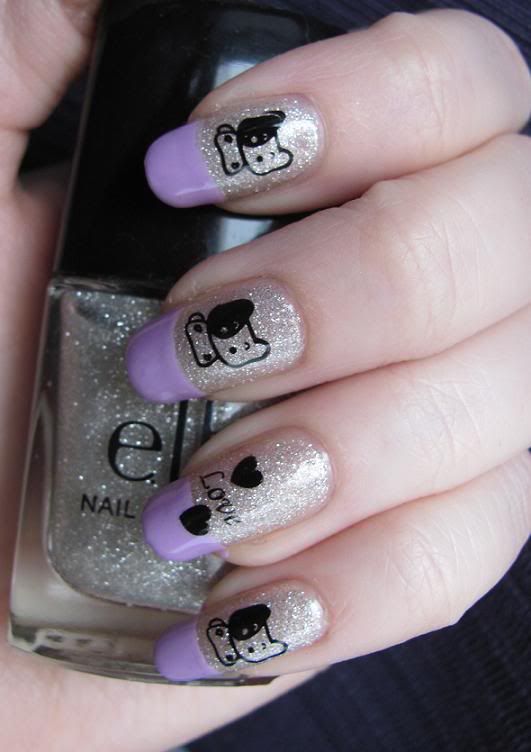 Glitter, pastel colours and little kittens. Couldn't really think about anything cuter when I started doing these nails! For once I got the idea for the nails on the previous day and the result was even better than I imagined it would be! Just love them!