Muutamista Orly Cosmic FX lakoista on tullut haaveiltua siitä asti, kun näin aikanaan ensimmäisen kuvan Galaxy Girlistä. Nyt sitten vihdoin sain moisia ihanuuksia käsiini, ja ei voi muuta kuin ihastella!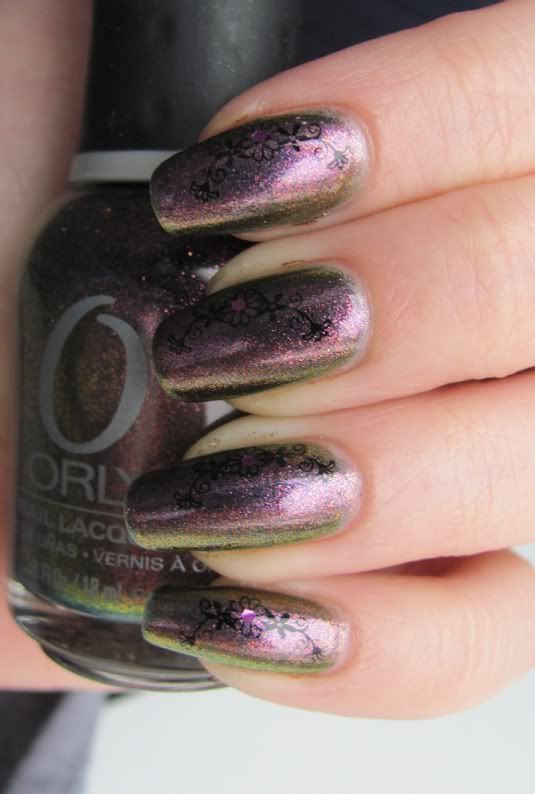 Orly Space Cadet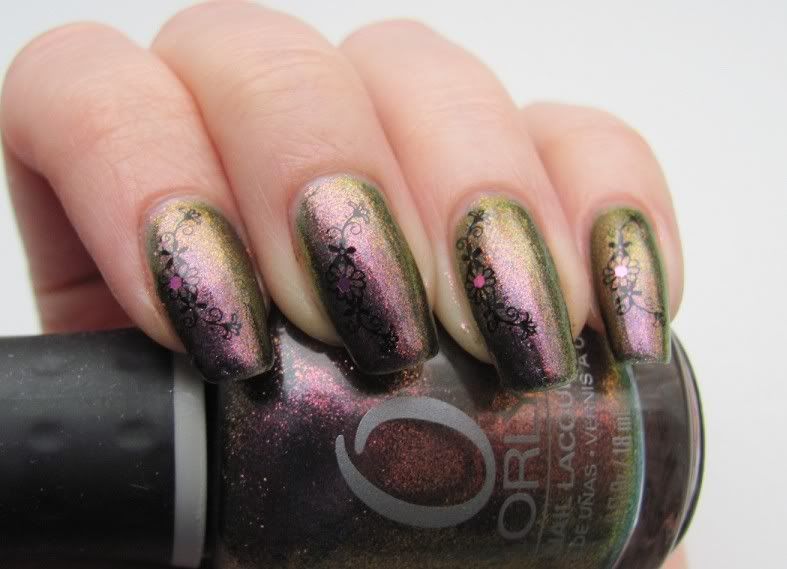 Space Cadet oli sellainen juupas-eipäs -lakka, kun en osannut noin miljoonan swatchin näkemisen jälkeen päättää, onko se ihana vai kamala. Riski piti kuitenkin ottaa sitten, kun näin pullon livenä, koska se näytti pullossa niin mahtavalta. Ja kyllä kannatti. Tähän ihanuuteen rakastuin ihan välittömästi!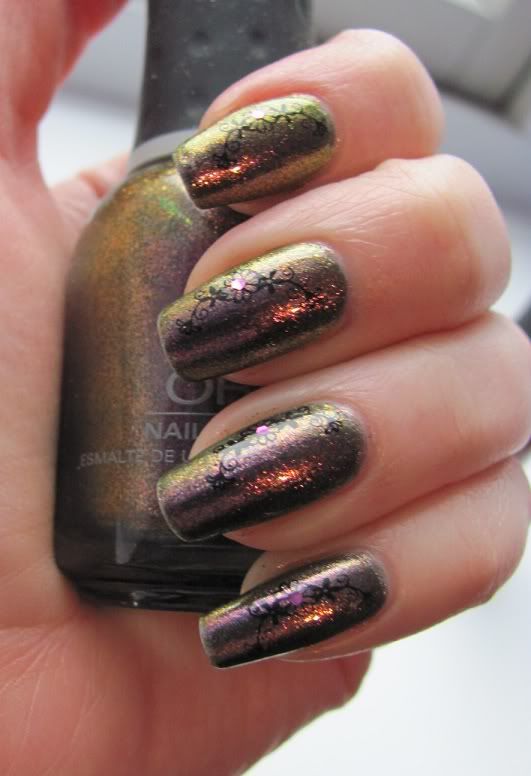 I've been dreaming about some of the Orly's Cosmic FX nailpolishes since the first time I saw a picture of Galaxy Girl. Now I managed to get 2 of these beauties and I love them!
Space Cadet was a yes/no polish - after seeing about a million swatches of this one I had no clue if I liked it or not. After seeing the bottle in live I decided to take the risk since it looked georgeous in the bottle. And it was well worth it - I love it!