Photobucket ei tykkää olla yhteistyöhaluinen.. ei suostu lataamaan kunnolla koko sivua, niin yritä siinä sitten saada ladattua kuvia blogia varten.. >:|
Tässä edellisessä postauksessa mainitsemani, Born Pretty Storen leimauslaattaa (ja fimoja) käyttäen tehty lakkaus.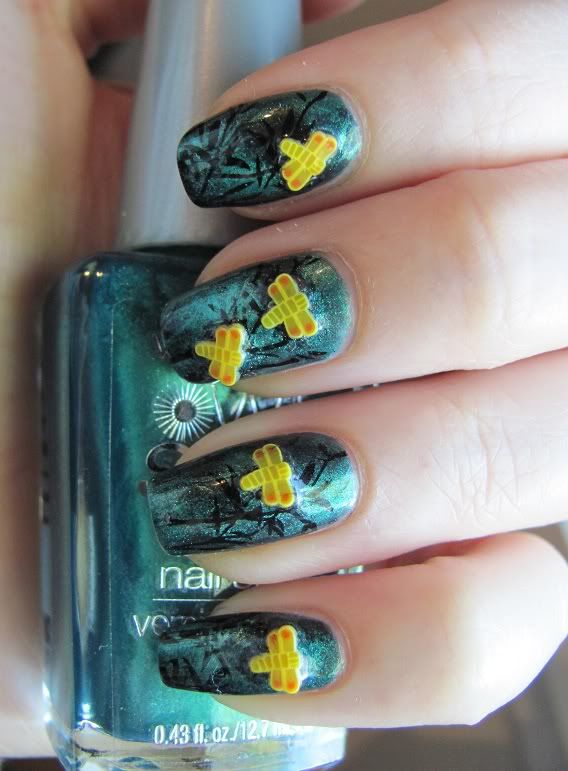 Pohjalla SnowCrystalin 441, jonka päälle töpötelty sinne tänne Wet n Wildin Carribean Frostia. Leimailut Born Pretty Storen m66 laatalla Konadin mustalla ja Goshin Oceanilla.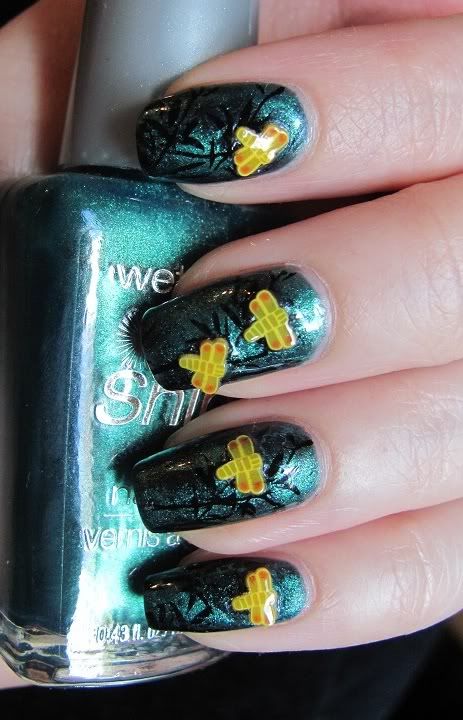 The base of this mani is SnowCrystal 441 with Wet n Wild's Carribean Frost sponged randomly on top. I used Born Pretty Store's plate m66 to stamp the bamboo's with Konad Special Black and Gosh Ocean.