Leimausvälineillä leikkiessä innostuin myös kokeilemaan kahdella värillä leimaamista. Luonnollisesti piti vielä valita hankalat kuviot, joten lakkojen kanssa näperrellessä meni hetki jos toinenkin, mutta kyllä siitä sitten varsin kivat kynnet syntyi.
Pohjalle Snow Crystalin 441. Ensin leimasin perhoset Konadin m54 -laatasta, lakkoina Depend 247 ja Make Up Store Siw. Sen jälkeen m26 -laatasta kukkaköynnökset, jossa lakkoina Depend 193 ja 223. Lopuksi laitoin vielä dotting toolilla kukkien keskustat hopeisiksi.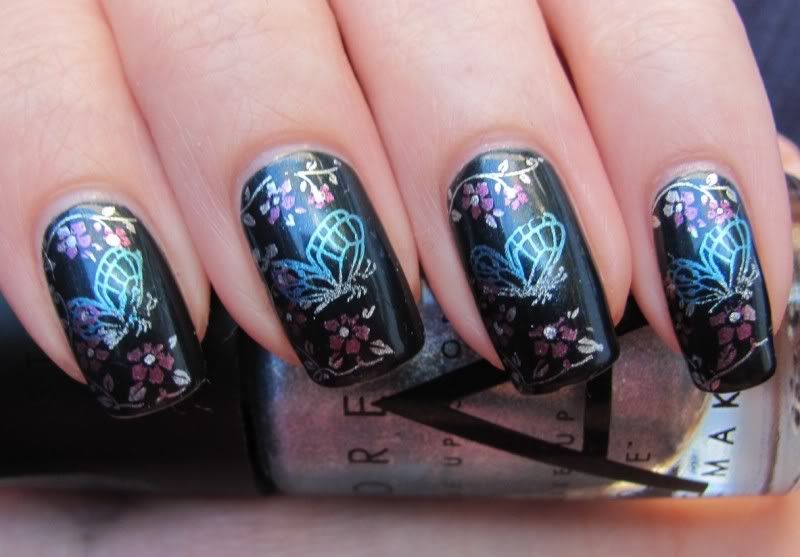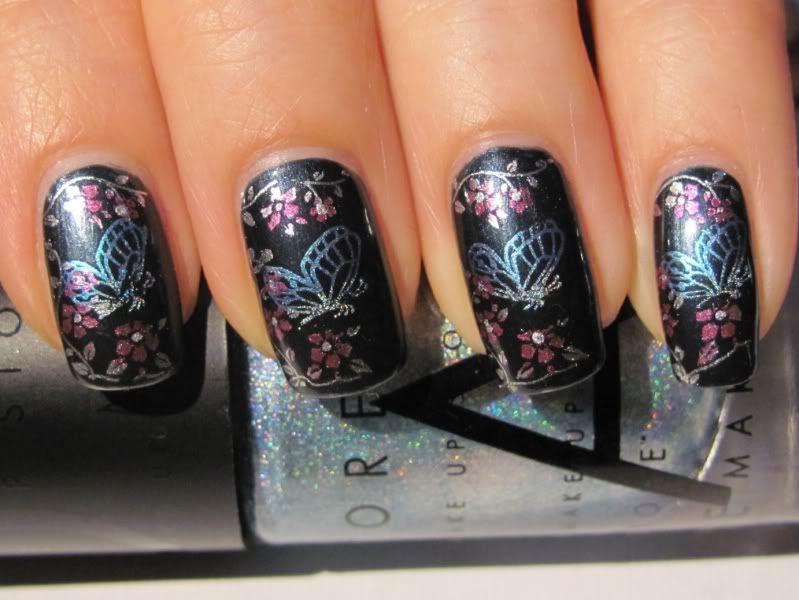 luonnonvalo vs. keinovalo // natural light vs. artificial light
I tried stamping with two colours for the first time and here's the result. I picked a bit complicated images so it took a while to get the polishes on the right places and find out the best way to use the scraper but I think the mani looked quite nice.
The base is Snow Crystal 441. I stamped the butterflies first - image is from Konad plate m54 and the polishes are Depend 247 and Make Up Store Siw. The flowers are from Konad plate m26, polishes Depend 193 ja 223. I used dotting tool to put the silver dots in the centre of the flowers.