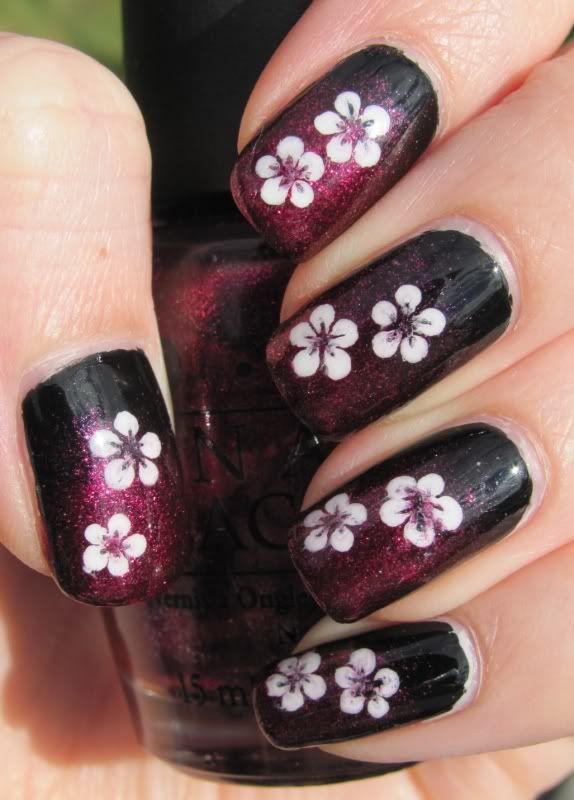 Näillä kynsillä mentiin jokunen viikko sitten useampikin päivä - tykkäsin tästä kokonaisuudesta tosi paljon ja lopulta päädyin jopa paikkaamaan kuluneita kärkiä, jotta selviäisin tällä lakkauksella vielä yhden päivän lisää!
Pohjalla kaksi kerrosta Wet n Wildin perus mustaa
(taitaa olla nimeltään Black Creme tms, en nyt onnistu löytämään sitä pulloa mistään...)
, jonka päälle tein aika karkean liukuvärjäyksen OPI:n The One That Got Away:lla. TOTGAW on yksi niistä lakoista, joka on tuntui päätyvän kynsille vähintään kerran viikossa yhdessä vaiheessa, mutta se on vain ihan tajuttoman hieno lakkaa - ei harmita, että ostin sen Stockalta ihan ylikalliilla hinnalla! n_n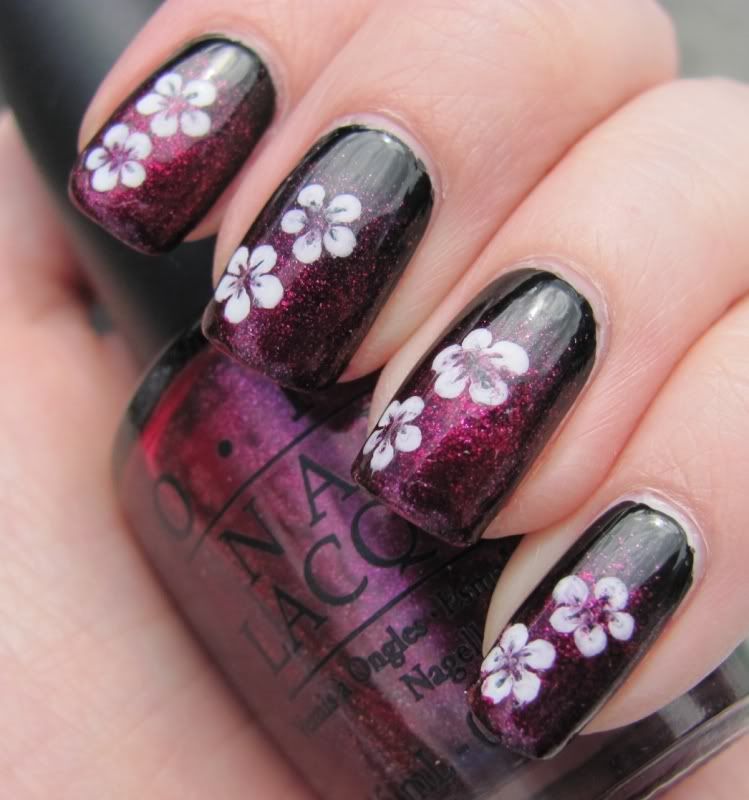 Koristeluna dotting toolilla tehdyt kukkaset - mietin jos jonkinmoista strassia tähän vielä lisukkeeksi, mutta jouduin toteamaan, että nää kukat oli vaan niin hyvän näköiset, että ei siihen vaan voinut enää mitään lisätä. Ja lakkauskriitikkona toimiva miehentekele taas irvaili, että nämä kukat on varmasti tehty leimaamalla. Mutta eipä kai ihan joka mies osaisi edes yhdistää leimaamista kynsien koristeluun ;)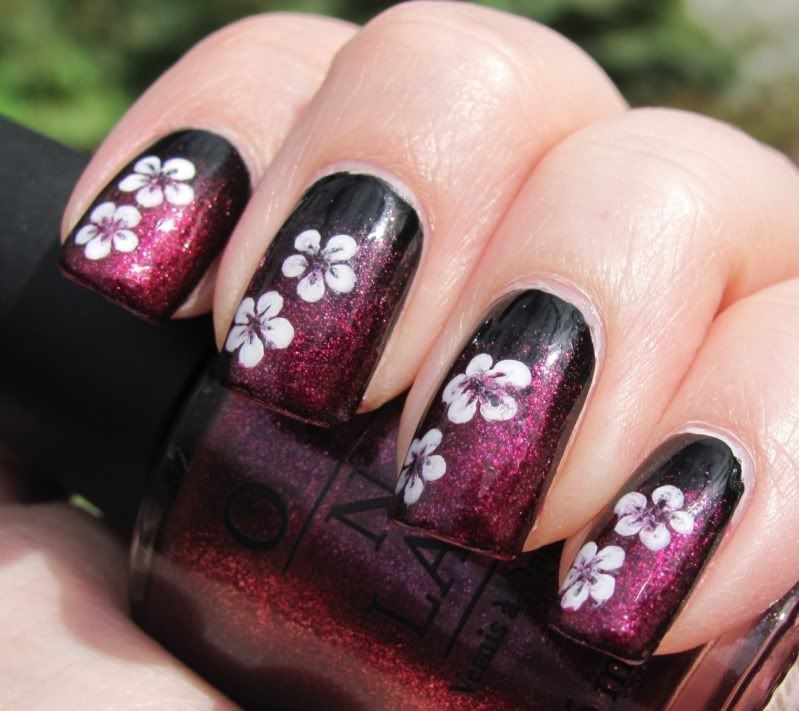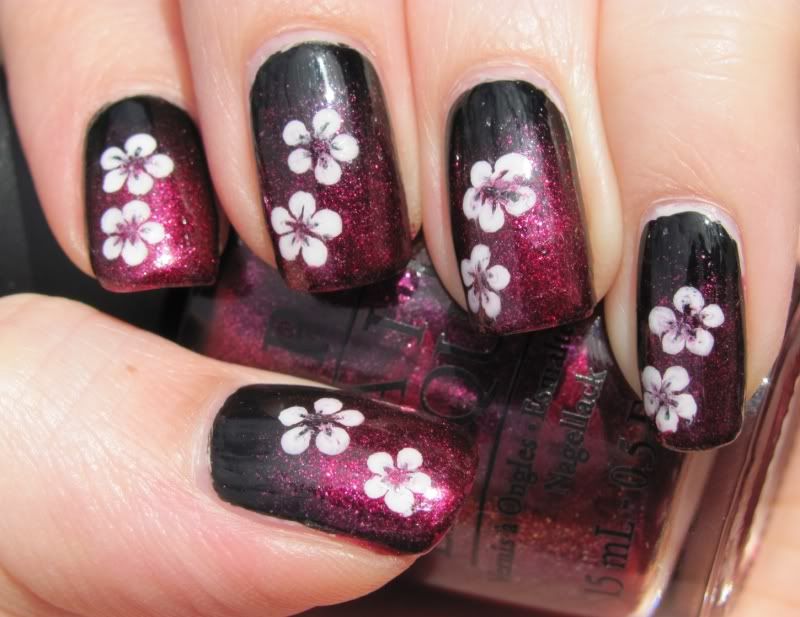 I loved this mani so much! It's from a few weeks back and I wore it for several days - even ended up fixing the wearing from the tips to survive one more day with it!
The base is Wet n Wild's Black Creme (or something like that, can't find the bottle to check the name). I sponged O.P.I's The One That Got Away on top and made some flowers with dotting tool. I thought about adding some rhinestones to the centre of the flowers but the flowers seemed just perfect the way they were so I left it like this. My bf said the flowers looked like they were stamped so I guess that's a good thing? ;)